As a premier digital marketing agency, Actuate Media stands out by providing businesses with affordable, transparent strategies that drive actual RESULTS.
Actuate Media is a data-driven digital agency that helps businesses of all sizes. We specialize in performance-based digital advertising solutions to connect your business with target customers & clients across digital platforms. As a boutique digital marketing agency, our core focus is on our clients, transparency, and campaigns that drive results.
Why Choose Our Digital Marketing Agency?
Our digital marketing agency has touched and influenced thousands of digital marketing campaigns for hundreds of businesses across the United States. As a top digital marketing agency, we understand this industry can be extremely competitive, which is why we started infusing data analytics with digital marketing, we call this marketing intelligence. 
If you are looking to gain a better understanding of how your marketing dollars are spent, increasing conversions, and maximizing your return on investment (ROI), then Actuate Media is the right digital marketing agency for your business.
#1 Digital Marketing Agency
What Makes Us A Top Digital Marketing Agency?
Actuate Media's Digital Marketing Services
Full Transparency, No Long-Term Contracts, Competitive Management Fees, for a better ROI
Search Engine Optimization (SEO)
Our SEO agency excels in driving digital success through a multifaceted approach, encompassing technical SEO mastery, strategic content generation, and advanced analytics. Our expertise in optimizing website architecture and crafting engaging, keyword-rich content significantly elevates online visibility and search rankings. Dedicated to delivering sustainable growth, they offer a comprehensive SEO solution for businesses aiming to secure a dominant online presence.
Our PPC marketing agency, a distinguished Google Premier Partner, specializes in crafting high-impact pay-per-click campaigns that drive immediate results and maximize ROI. Leveraging our deep expertise with Google's advanced advertising tools, we create targeted, data-driven strategies that enhance brand visibility and lead generation. Committed to delivering measurable success, our approach is tailored to propel businesses to the forefront of their market
Our web design agency specializes in creating stunning, user-friendly websites using WordPress and Shopify, ensuring a seamless blend of aesthetics and functionality. Focusing on responsive design and e-commerce optimization, we tailor each site to meet your unique business needs, driving engagement and conversions. Our expertise in these leading platforms guarantees a robust online presence that looks great and delivers exceptional performance.
Our agency offers cutting-edge display advertising solutions, expertly designed to capture attention and engage audiences across the web. Leveraging the latest in digital ad technology, we create visually striking and strategically placed ads that resonate with your target demographic. From eye-catching banners to interactive rich media, our approach is centered on maximizing brand exposure and driving meaningful interactions, effectively turning views into valuable customer actions.
Our social media management services expertly navigate the dynamic worlds of Facebook, Instagram, X (Formerly knowns as Twitter), and LinkedIn to elevate your brand's online presence. We craft tailored content strategies driving engagement and brand loyalty. Our team's adept handling of these diverse social channels ensures consistent messaging and impactful results, turning your social media efforts into a powerful tool for business growth and connectivity.
Our agency specializes in video advertising, creating powerful campaigns that leverage YouTube and OTT platforms for maximum audience engagement and conversion generation. By integrating captivating storytelling with strategic ad placement, we ensure your message not only resonates with viewers but also drives meaningful actions. Our approach focuses on transforming viewers into loyal customers, elevating your brand's impact in the dynamic realm of digital advertising.
Email marketing remains a powerful tool for businesses, offering a direct line to customers' inboxes. It excels in cost-effectiveness, allowing personalized, targeted messaging that drives engagement and conversions. With robust analytics, businesses can track opens, clicks, and ROI, refining strategies for maximum impact. Essential for building relationships and brand loyalty, email marketing is a cornerstone of effective digital strategies.
E-commerce marketing harnesses digital strategies to drive traffic to online stores, converting visits into sales. It's about creating an engaging online shopping experience using SEO, PPC, social media, and email campaigns. This marketing form focuses on understanding customer behaviors and preferences, leveraging analytics for targeted promotions and personalized recommendations. It's crucial for building brand awareness, fostering customer loyalty, and boosting online sales.
Data analytics in digital marketing provides our clients with unparalleled marketing intelligence. This is pivotal in understanding customer behavior, internal shareholder performance, campaign performance, and ROI. This data drives informed decisions, optimizing marketing strategies for better engagement, higher-quality leads, and a better ROI. Analytics tools help fine-tune campaigns and enhance customer experiences, making them essential in today's data-driven marketing landscape.
Go From Uncontested To Competitive!
Types of Digital marketing Clients We work With
How Our Digital Marketing Agency Works
Our Digital Agency Will Help Create & Execute Your Personalized Digital Marketing Plan!
Establish Goals
Our team excels in guiding clients to establish clear, achievable digital marketing goals, forming the foundation for successful campaigns. We delve into your business's unique landscape, identifying key objectives aligned with your vision. By combining market insights with your brand's strengths, we tailor a strategic roadmap that not only sets attainable targets but also propels your brand towards measurable growth and digital excellence.
Set Analytic Goals
Our team utilizes Google Analytics to precisely measure your digital marketing goals and ROI, transforming data into actionable insights. We meticulously track and analyze key performance indicators, providing a clear view of campaign effectiveness and audience behavior. This data-driven approach ensures continuous optimization, aligning strategies with your objectives and maximizing return on investment for sustained digital success.
Optimize
Our approach to digital marketing is rooted in continuous optimization, ensuring your campaigns are not just launched but also meticulously refined over time. By closely monitoring performance metrics, we identify areas for improvement and swiftly implement strategic adjustments. This dynamic process keeps your campaigns performing, maximizing engagement and ensuring your marketing efforts consistently yield the highest possible return on investment.
Achieve Your Goals
We empower clients to achieve their goals by tailoring our digital marketing process to their unique needs. Starting with a deep understanding of your objectives, we execute customized campaigns, continuously optimizing them for peak performance. This strategic, data-driven approach ensures our digitral marketing services are in alignment with your goals, driving impactful results and fostering sustained success in the digital landscape.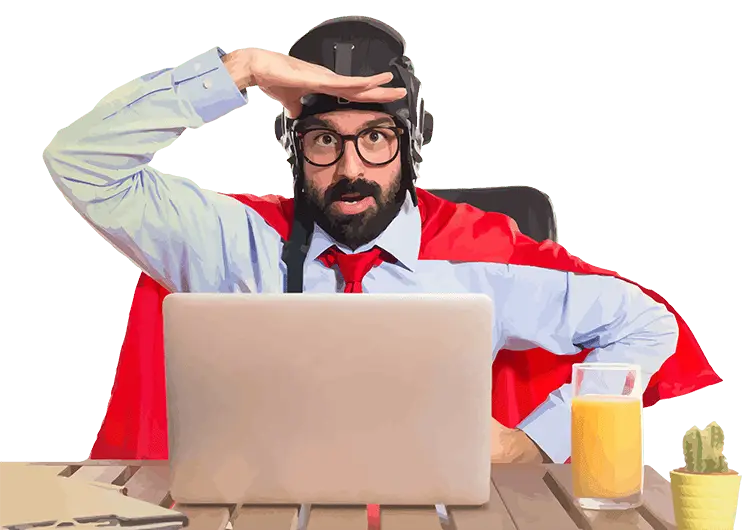 Why Hire Actuate Media As Your Digital Marketing Agency?
At Actuate Media, we stand out as an award-winning, Google Premier Partner digital marketing agency, offering unparalleled expertise in the digital marketing sphere. As a Google Premier Partner, our team has proven proficiency in utilizing Google's advanced advertising tools, ensuring you access top-notch strategies in search engine marketing. Our award-winning status reflects our commitment to delivering innovative, results-driven marketing solutions. We specialize in tailored strategies across SEO, PPC, social media marketing, and analytics, ensuring your investment yields maximum return. Partnering with us means choosing a digital marketing leader dedicated to propelling your business to new heights in the online world.
We are dedicated to promoting transparency in digital marketing. We believe in clear, open communication, ensuring our clients fully understand and trust each aspect of our strategies. From detailed reporting to accessible insights, we provide the tools and explanations necessary for informed decision-making, fostering a relationship built on trust and clarity. This approach empowers our clients to confidently navigate their digital marketing journey with us.
Our digital marketing agency stands out by not binding clients in long-term contracts. We believe in fostering relationships based on performance and mutual trust, not obligation. Our approach is to work with clients who choose us for our quality, not because they're locked in. This flexibility reflects our confidence in delivering exceptional results and the belief that our services speak for themselves, creating lasting partnerships based on success and choice, not contractual necessity.
We prioritize accessibility and fairness in our services, which is why we have a no setup fee policy. We believe in offering our expertise without hidden costs, ensuring our clients can embark on their digital marketing journey with us seamlessly and without financial barriers. This approach reflects our commitment to transparent and client-friendly practices, allowing businesses of all sizes to benefit from our top-tier digital marketing solutions right from the start.
Competitive Management Fees
Our company offers competitive management fees with flexible flat rate options, tailored to fit various budgets and needs. Our pricing structure is designed to be transparent and value-driven, ensuring clients receive top-notch digital marketing services without the burden of excessive costs. We believe in providing quality solutions at rates that align with our clients' financial comfort, making data-driven digital marketing accessible to businesses of all sizes.
Are You Ready to Grow Your Business?
A Few Markets Our Digital Marketing Agency Services
Anchorage
Atlanta
Boise
Baltimore
Boston
Charlotte
Chicago
Columbus
Denver
Des Moines
Detroit
Houston
Huntsville
Indianapolis
Jacksonville
Las Vegas
Los Angeles
Nashville
New York
Orlando
Philadelphia
Phoenix
Portland
Salt Lake City
Virginia Beach
Washington D.C.