eCommerce Marketing Services
Our eCommerce marketing services provide innovative solutions for businesses of all sizes, from startups to corporations. Let Actuate Media help your eCommerce business dominate. 
Target, Engage, and Convert
Maximize your ROI with Actuate Media's comprehensive e-commerce marketing services.
Actuate Media stands at the forefront of e-commerce marketing, championing an innovative, conversion-centric approach that distinguishes us from the rest. We don't just follow trends; we set them, employing cutting-edge techniques and strategies tailored to the ever-evolving digital marketplace. Our primary goal is to transform passive online browsers into active buyers, driving tangible sales growth for our clients. With a keen understanding of e-commerce dynamics, we meticulously craft campaigns that resonate with target audiences, ensuring that every marketing dollar spent maximizes return on investment. Partnering with Actuate Media means embracing a future of amplified e-commerce success.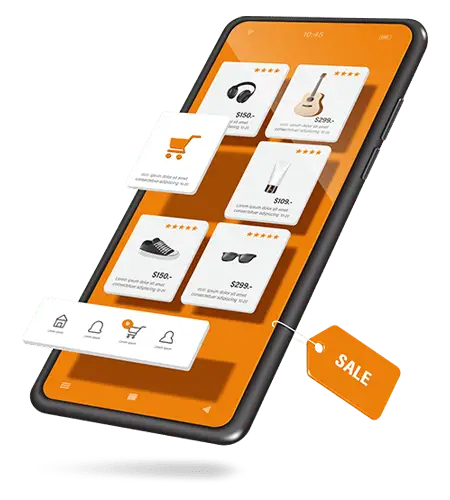 What Makes Us a Top eCommerce Marketing Agency?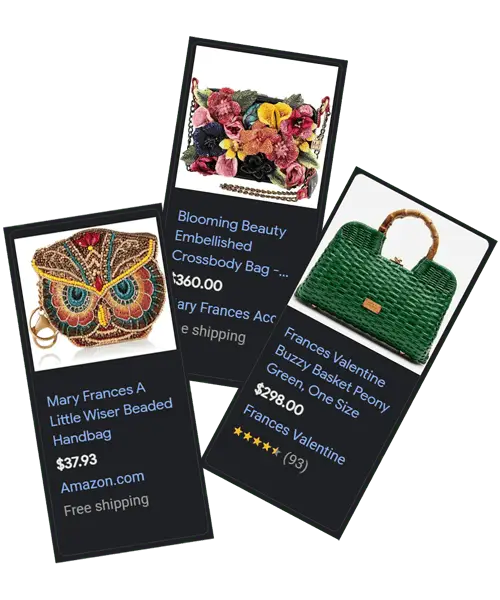 Our recognition as a Google Premier Partner speaks volumes about our dedication to mastering the intricacies of the digital advertising and e-commerce landscapes. This esteemed partnership is not merely a title; it underscores our in-depth expertise in managing and optimizing all types of Google Ads, including Google Shopping Ads. Our adept team consistently taps into the nuances of Google's platform, curating standout Shopping ad campaigns that resonate, captivate, and convert. By combining sophisticated targeting methods, precise analytics, and continual optimization, we ensure that our clients' offerings shine brightly in a crowded marketplace. Entrusting your Google Shopping ads to Actuate Media means partnering with a team that's committed to driving impactful results, increasing visibility, and enhancing return on investment.
Our e-commerce marketing services extends well beyond the typical digital landscape, delving deep into platforms such as Amazon ads. Over the years, we've honed our skills, managing Amazon ad campaigns for a diverse range of clients, each with unique goals and target audiences. Navigating the vast ecosystem of Amazon's advertising platform, our seasoned team crafts strategies that amplify product visibility, enhance click-through rates, and boost conversions. Our hands-on experience, coupled with an analytical approach, ensures that our clients' products not only reach their intended audience but also resonate and engage. When you partner with Actuate Media, you're not just getting an agency; you're gaining a dedicated team with a proven track record in maximizing the potential of Amazon ads.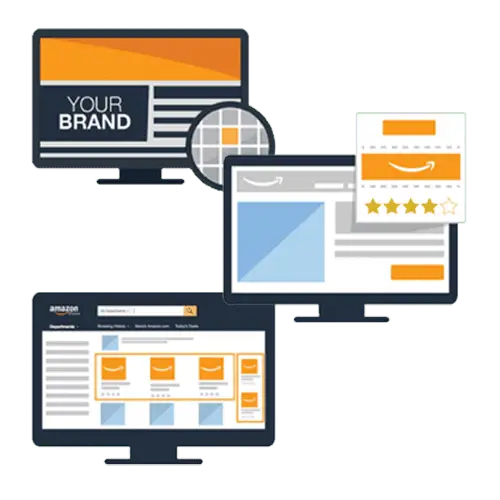 SOCIAL MEDIA SHOPPING ADS
Our e-commerce marketing team stands at the forefront of harnessing the immense potential of social media advertising, particularly within the realms of Facebook and Instagram Shopping ad campaigns. Our deep-rooted understanding of these platforms allows us to craft compelling narratives that seamlessly merge with the unique ethos of each social channel. By blending creativity with data-driven insights, we tailor campaigns that resonate with specific audiences, driving clicks, meaningful engagements, and conversions. Our expertise in Facebook and Instagram Shopping ads means we don't just showcase products; we create immersive experiences that captivate, compel, and convert. With Actuate Media steering your shopping campaigns, you're poised to tap into these powerful social platforms' vast, dynamic audience in the most impactful way.
E-COMMERCE WEBSITE DESIGN
Our e-commerce marketing prowess extends beyond just advertising campaigns; we are also adept at designing and developing robust e-commerce websites tailored to our clients' unique needs. Whether it's Shopify's dynamic capabilities, WordPress's versatility, or any other platform, our multidisciplinary team is equipped with the technical know-how and creative flair to bring e-commerce visions to life. Recognizing that every business has its distinct narrative and customer journey, we meticulously craft websites that look visually stunning and offer seamless user experiences, leading to enhanced conversions. Our comprehensive approach to e-commerce development ensures that whether you're a budding entrepreneur or an established brand, Actuate Media has the expertise to elevate your online presence and shopping experience.
Elevate your Ecommerce marketing
Get a free quote to see how our Digital Advertising Agency can help your business! 
eCommerce Marketing with Actuate Media FAQs